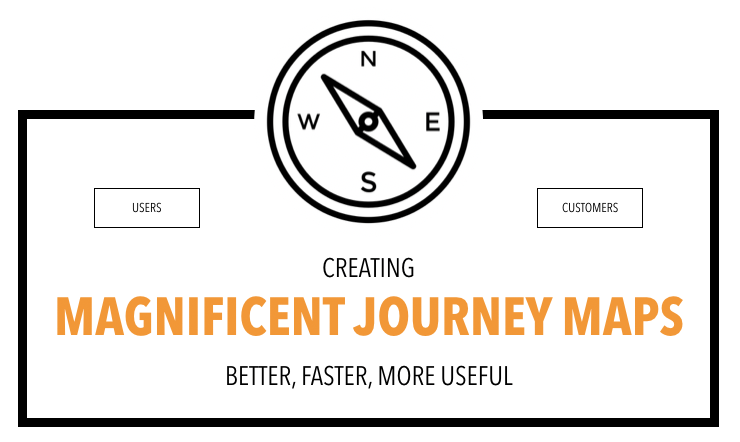 Do you know what makes your customers tick?
According to NNCP, nearly 70% of organizations use Customer and User Journey Mapping. If you're in a business that cares about customers, you need to know how to create and use a customer or user journey map.
In this introductory course, we'll work through a proven and repeatable process to create a customer journey map and a user journey map. We'll use concrete examples from a "Global Coffee Shop Brand" and an "eCommerce Retail Brand" user journey.
You'll leave feeling prepared and confident, ready to engage stakeholders and begin creating your own magnificent journey maps.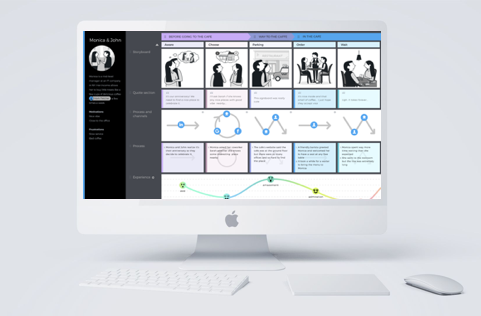 BONUS: Get a FREE Uxpressia subscription when you enroll -
a
$240/yr value
.
Your FREE Uxpressia subscription includes:
* 50+ journey map templates
* Suitable for building Journey Maps, Personas and Impact Maps
* Real-time collaboration
* Integrated web analytics
In this course, you'll discover: 
Actionable advice, checklists, and tactics that will make you confident to start journey mapping right away
Customer Journey Map and User Journey Map examples including eCommerce, Mixed Retail and Fast-Casual Dining
How to create user and customer personas, with examples, and a "how-to guide" for creating supporting user and customer personas
Module 1: Course Introduction 
Learn what a journey map is, what it's used for, and get introduced to the two example journeys we'll put together during this course.
Module 2: Identify Your Customers With a Persona
What is a Persona, and why do we need one to create a Journey Map? This module provides a quick and dirty intro to creating Personas. We'll create our two example personas, "Jamie Newport" and "The Mercer Family."
Module 3: Let's Get Started: Planning and Scoping Your Journey Map 
No mapping project should get kicked off before we know our scope and have a plan. This module provides checklists and templates for scoping, planning, and understanding timings for a real-life journey mapping project.
Module 4: Research Your Map
What kinds of research should we undertake? How long should research take, and where can I go to find existing data or customer quotes? This module provides actionable strategies for getting the right research fast and easily. 
Module 5: Create Your Hypothesis Map and Test It With Customers
In this module, we'll put together our two hypothesis maps. Hypothes test them in the real world and understand what might need to get tweaked or changed. 
Module 6: Finalize and Design Your Journey Map
Tips for making the map pretty! We'll talk about exporting from Uxpressia, if you should involve a designer, and what a finalized Journey Map really looks like.
Module 7: Metrics and How to Measure Success for Your Map
How will we know when we've made progress in improving our customer journey? In this module we explore the specific ways to measure success in each phase of the journey, including conversion, awareness, and repeat use.
Module 8: How to Get Buy-In and Put Your Journey Map to Work 
Research from the NNGroup states that experience mangers' number one complaint about journey maps is spending lots of time and money, but never using the map. In this module, we'll talk about putting your journey map to work inside your organization. 
Bonus: How to Create a Customer Journey Map in a Virtual Environment
Many of us are working remotely due to the changes Covid-19 has imposed on the workforce. In this module we'll explore how to create a customer journey map in a virtual environment, including recommendations on tools, conferencing platforms, and software.
This course is for anyone who wants to help their organization become more customer-centric. That could include:
Marketing managers
Marketing strategists
Customer Experience managers
UX designers
UX strategists
Small business owners
Entrepreneurs
Consultants
Sales and Promotions Managers
Still unsure? No worries!
This course comes with a 30-Day, 100% Money-Back Guarantee. If you don't love this course, just email me during the first 30 days. I'll refund 100% of your purchase price, no questions asked.